Men's Health in September: Man 2.0 — Who is He?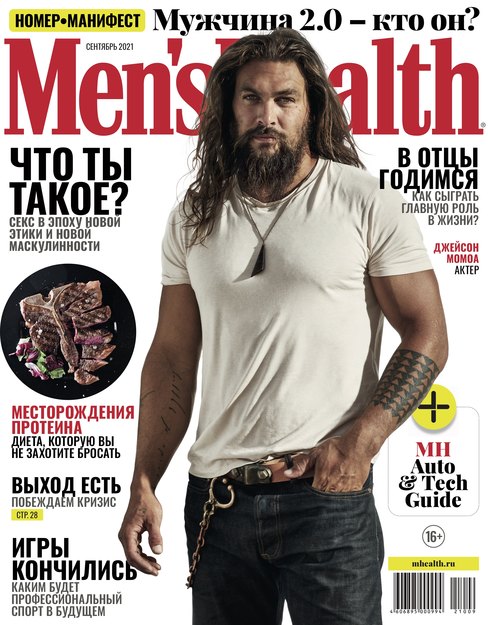 The digital revolution, a pandemic and new ethics – perhaps never before has the reality in which men existed changed as much and as quickly as now. The September issue of Men's Health asks the question: In 2021, what is a real man and what is his place and role in the modern family, society, career and relationships?
Also in this issue:
Fit to be a father: how men's role in the family is changing.
Elevated relations: men and women in the era of new ethics and new masculinity.
Everything that doesn't kill you: the men featured in this article have lived through events that completely changed their lives.
We are what we eat: we go in search of the main sources of protein and prepare salads according to all the rules of healthy lifestyle and fitness.
The 2030 Olympics: Men's Health experts paint a picture of the future of sport.
The incredible life stories of actor Jason Mamoa and rock star Travis Barker.
The special Men's Health Auto & Tech Guide supplement.
The magazine is already on sale.
Independent Media in Telegram: all the media news in one place. Join us!