Cosmopolitan in Summer: A Sea of Emotions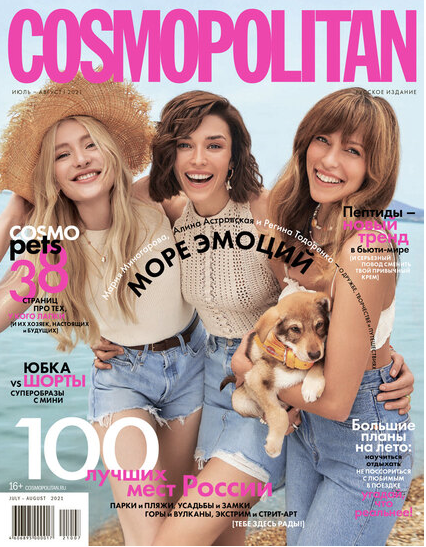 The cover of the summer issue of Cosmopolitan features Heads or Tails program stars Maria Minogarova, Alina Ostrovskaya and Regina Todorenko. The women told Cosmo about their vacations, creativity and love lives. Inside the magazine, a first: the Cosmo Pets supplement.
Also in this issue:
The Top 100 travel destinations in Russia.
Summer looks: a skirt or shorts?
Peptides – the new beauty trend that can work wonders.
Two for the road: how to avoid arguing while travelling together.
Learning how to relax and truly enjoy life.
The issue is already on sale.
Independent Media in Telegram: all the media news in one place. Join us!