Men's Health Show on Radio Maximum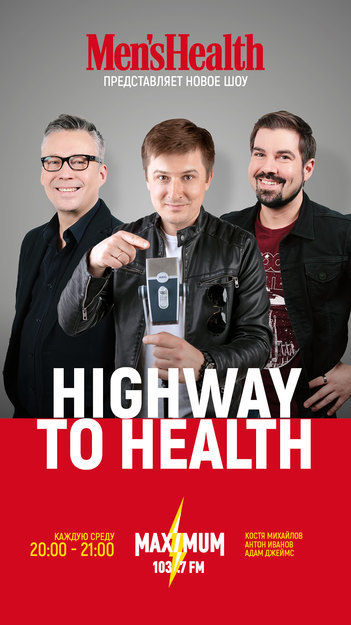 Men's Health in Radio Maximum launched a joint show, Highway to Health.
Every week, Men's Health Editor-in-Chief Anton Ivanov teams up with anchors Konstantin Mikhailov and Adams James will talk about how to make your life healthier, more interesting and just plain better. No boring theory or research results from British scientists – only practical tips and information that has been personally tested.
The Highway to Health show will air every Wednesday at 8 pm. The first episode aired on June 16.
Listen to the program on 103.7 FM or online on Maximum.ru.
Independent Media in Telegram: all the media news in one place. Join us!