Imedia.ru Honored in Corporate Media in Russia – 2021 Competition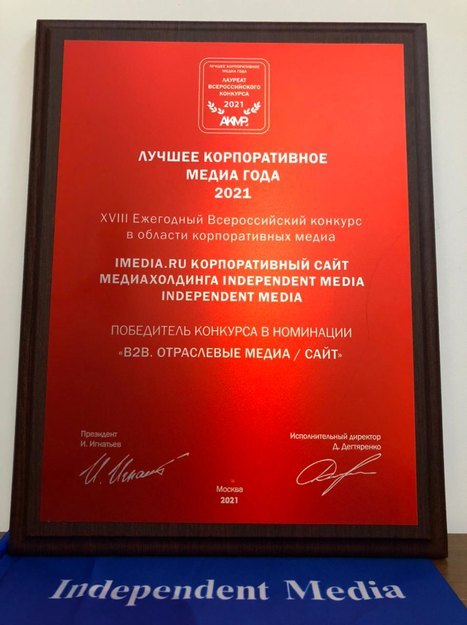 The Independent Media corporate website won for Best Industry Media Website in the 18th Annual Association of Communications and Corporate Media Directors of Russia (ACMD) competition of 2021.
The ACMD competition is designed to create an understanding among Russian companies of corporate media's broad possibilities for improving business efficiency, to promote the recognition of corporate media as an effective management tool and to promote the professionalism of corporate media. An Expert Council consisting of 60 representatives of leading domestic and international companies and corporations evaluated the work of 44 companies that took part in the competition.
Independent Media in Telegram: all the media news in one place. Join us!