Cosmopolitan in May: A Lifetime of Love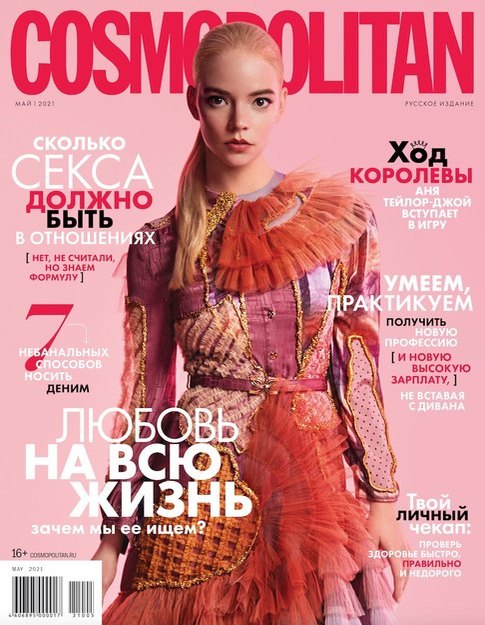 The May issue takes the theme of "Be healthy!" and has two major articles devoted to the topic. The editors collected all the information available about medical checkups: how and where to get one quickly, effectively and inexpensively; what benefits come with Russia's OMI (obligatory medical insurance); and which medical tests you should take at ages 20, 30 and 40.
Also in this issue:
Hormones: how they influence our lives.
How much sex is needed in a relationship.
Lifelong love: does it exist?
Online education: change your profession while lying on your couch.
Seven non-trivial ways to wear denim.
The magazine is already on sale.
Independent Media in Telegram: all the media news in one place. Join us!