Men's Health in Spring: Relax – health is coming back!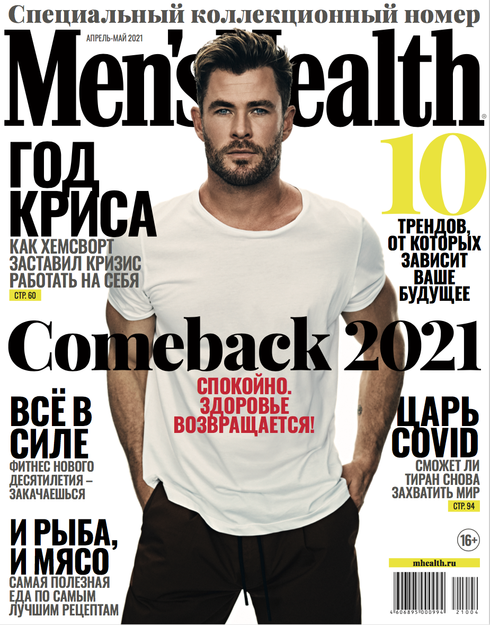 The cover of the April/May 2021 collector's issue of Men's Health features Chris Hemsworth who explained to editors how he made lockdown work in his favor.
Also in this issue:
Ten trends that will completely change life on Earth by 2030.
Experts assess the risk of new pandemics breaking out.
Editors meet with farmers and restauranteurs in search of the best meat, fish and poultry.
The world's Top 50 adventures.
The future of fitness and sex.
The magazine is already on sale.
Independent Media in Telegram: all the media news in one place. Join us!