Cosmopolitan in April: Just Space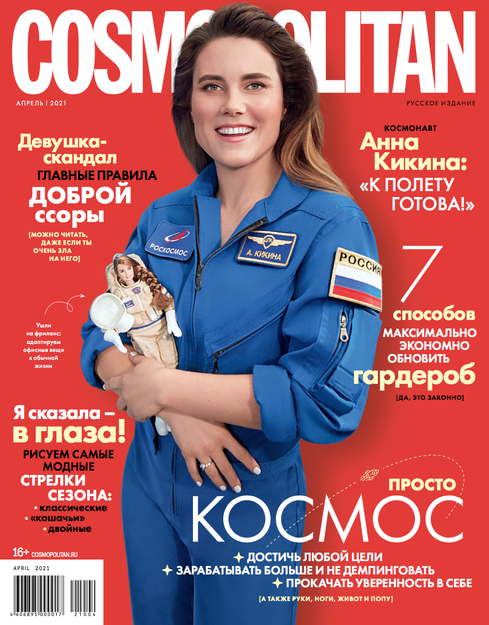 This month's cover story, «Flying high», contains two full articles because it's about more than just soaring through the clouds: it's also about attaining new heights in life in general. Learn how to calculate your worth on the labor market and earn as much as you want, as well as how to achieve all your goals: a Cosmo plan for the lazy, busy, tired and forever procrastinating.
Also in this issue:
Instructions: how to build up self-confidence.
The right way to argue with your man and still stay together.
Cosmic orgasms: let's go!
A simple daily workout to exercise every muscle group.
The magazine is already on sale.
Independent Media in Telegram: all the media news in one place. Join us!