Men's Health Returns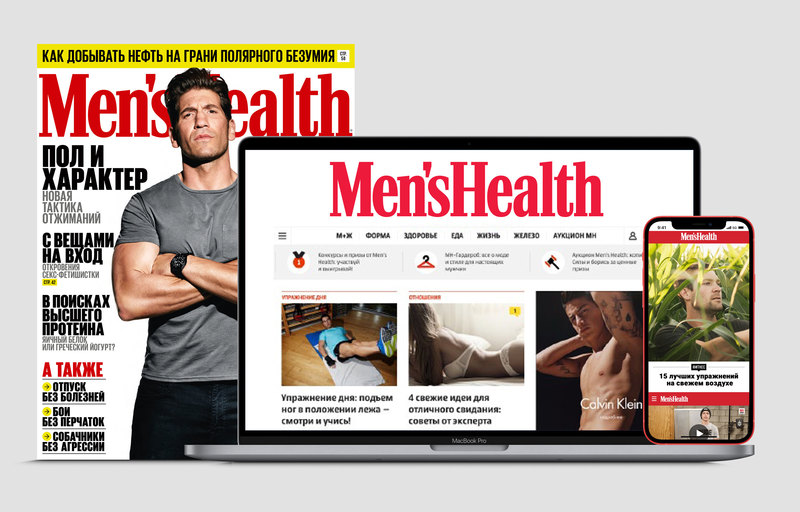 Independent Media announces the relaunch of Men's Health, the largest international men's media brand in Russia.
The relaunch is scheduled for April 2021. This event opens a new page in the history of the legendary brand in which it becomes a global source of information on healthy lifestyles, fitness, sports, extreme forms of recreation, travel and prominent people that will interest every man in Russia who lives life to the fullest.
The brand will establish its main presence in the digital landscape: the Men's health site will be relaunched on a new platform powered by Matrix technology that provides high-speed content loading and advanced tools for implementing the most complex interactive projects.
Facebook, Instagram, VK and, later, TikTok accounts a YouTube channel and podcasts will also be launched.
A print version of the magazine will be published five times per year.
Anton Ivanov, a former GQ deputy editor-in-chief who had previously worked at Men's Health, has been appointed editor-in-chief of the magazine. Former Men's Health publisher Margarita Tyrina will serve as managing director of the project, as well as for the Popular Mechanics and Domashny Ochag brands.
«It is symbolic that Men's Health is returning to Russia right now, when we are having to reevaluate the importance of many things, – said Anton Ivanov. – I am speaking not only about health, which is part of the brand's name, but also about other key components of a full life that have always been the focus of Men's Health coverage. What's more, both the world and the brand have undergone a global digital transformation».
«Modern technology makes it possible to realize the huge potential of the Men's Health brand in a new way, – said Margarita Tyrina. – We are creating an entire ecosystem that will not only offer content on all platforms, but also services, events and expertise. At the same time, the niche that Men's Health occupied has remained virtually unfilled. All this bodes well for success».
«I'm glad such a strong project is returning to our holding's portfolio, – said Independent Media CEO Natalia Vesnina. – Your health is something you should never entrust to anyone but professionals and the Men's Health brand is the very embodiment of absolute professionalism and expertise in this complex niche. The team's clear understanding of the brand's DNA, coupled with its command of modern technologies for content creation and distribution, means that all the prerequisites for outstanding and rapid results are in place. I sincerely wish Mr. Ivanov and Ms. Tyrina success in this, their favorite and very interesting project!»
Independent Media is one of the Top 10 digital content holdings in Russia. The company's portfolio includes such renowned international brands as Cosmopolitan, Domashny Ochag, Harper's Bazaar, Grazia, Esquire, Robb Report, Popular Mechanics and, now, Men's Health. The holding has a combined audience of 67 million users. Independent Media has garnered more than 200 awards for its employees' professionalism and the achievements of its brands. Independent Media will celebrate its 30th anniversary in Russia in 2022.
Men's Health is the world largest media brand for men. It appears in 35 countries and unites more than 21 million readers on digital platforms and social networks. From the moment of its founding in 1986, Men's Health has grown into one of the most recognized and authoritative media brands in the world.
The relaunch of Men's Health in Russia is a continuation of long years of cooperation between the Independent Media and Hearst Magazine U.S. media holdings that publish Cosmopolitan, Esquire, Harper's Bazaar, Domashny Ochag and Popular Mechanics in Russia.
Independent Media in Telegram: all the media news in one place. Join us!