Cosmopolitan in February: 17 Moments 'till Spring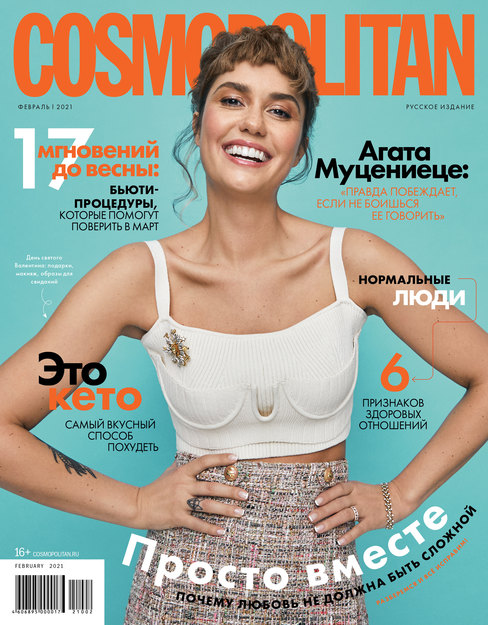 Actress Agata Muceniece, who is featured on the cover of the February issue of Cosmopolitan, shares how she survived the collapse of her marriage, what she is striving for today and why she is making the program An Honest Divorce.
Also in this issue:
Beauty treatments that bring spring a little closer.
Two to tango: why love doesn't have to be complicated.
The keto diet: the most delicious way to lose weight.
The best ideas for Valentine's Day.
The magazine is already on sale.
Independent media in Telegram: all the media news in one place. Join us!