Cosmopolitan Beauty in Winter: Dream!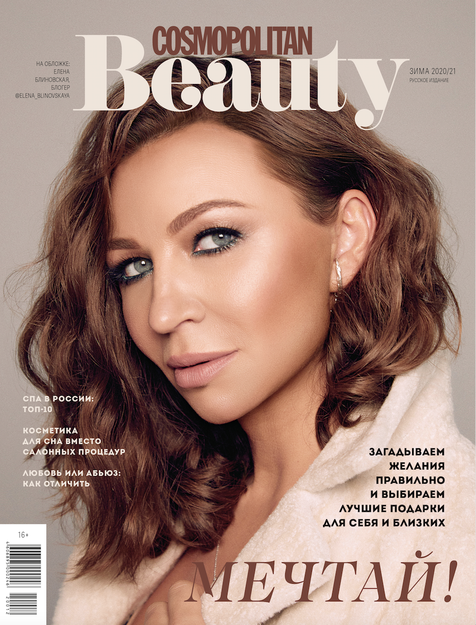 The new Cosmopolitan Beauty is a holiday edition with two covers. On one part of the release is businesswoman and Marathon of Desires founder Elena Blinovskaya who shares the secrets of achieving your goals. On the second release, blogger and Krafti Ekaterina Schreiner, who explains how to engage children with developmental and creative activities.
Also in this issue:
The best gift ideas for him and her.
This season's makeup and hair styling trends.
A guide to the best spa hotels in Russia.
Night care: marketing ploy or necessity?
How to remove holiday makeup without harming your skin.
Everything you need to know about men's health.
The origins of eating disorders – a first-hand account.
Where love ends: how to recognize the abuser in your personality.
The magazine is already on sale.
Independent media in Telegram: all the media news in one place. Join us!