#TheStoryInsideUs from Grazia and Libresse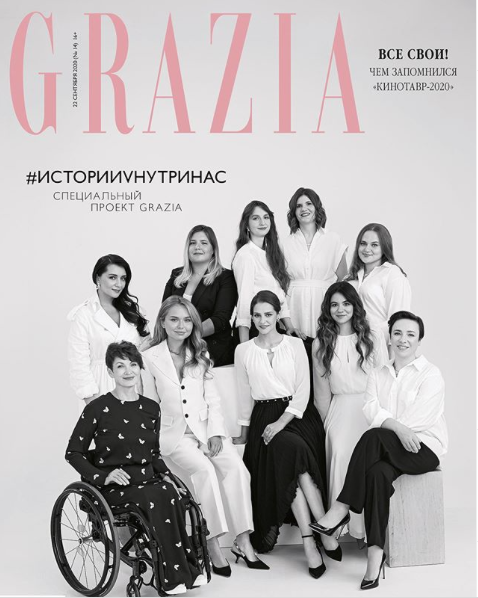 As part of a joint project, Grazia and Libresse, the world's largest brand of feminine hygiene products, held the #TheStoryInsideUs competition designed to overcome the taboo against discussing women's health openly. For one month, female participants posted stories of the difficulties they faced and marked them with the corresponding hashtag. The seven women who submitted the most candid and moving stories appeared on the cover of Grazia along with Stephaniya Malikova, Tutta Larsen and Glafira Tarkhanova. On the pages of the magazine, readers will find a photoshoot with the women and the stories they shared.
Grazia has traditionally acted as a partner to social projects that support women.
Independent media in Telegram: all the media news in one place. Join us!