Cosmopolitan Beauty in Fall: How to Create a Personal Brand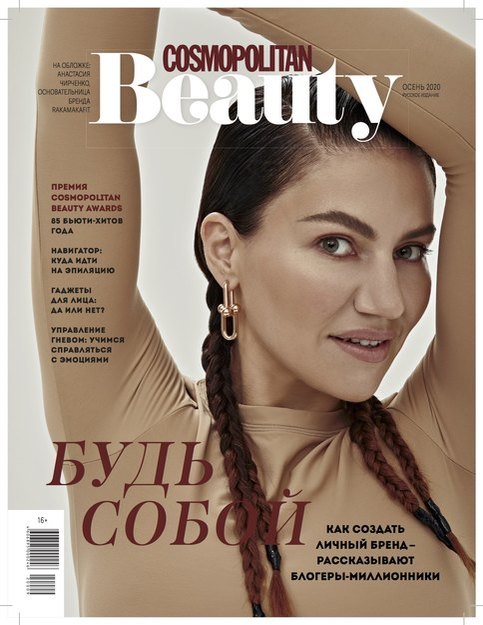 For the first time in its history, Cosmopolitan Beauty released an issue with two different covers, each featuring a different woman. For part of the print run, RAKAMAKAFIT sporting goods and cosmetics brand founder Anastasia Chirchenko appears on the cover, while blogger Nadine Serovsky appears on the others.
In this issue:
The Cosmopolitan Beauty Awards 2020 results, including such new categories as Treatments, BADS, Celebrity Contributions to the Beauty Industry and Beauty and Lifestyle Influencers.
The Top 10 hair removal salons.
Gadgets for the face: do they even work?
A crash course on emotional intelligence.
Eco-friendly living: instructions for using and disposing of items.
«My whole body is burned» – one woman's true story.
The magazine is already on sale.
Independent media in Telegram: all the media news in one place. Join us!