Large Fashion Issue of Grazia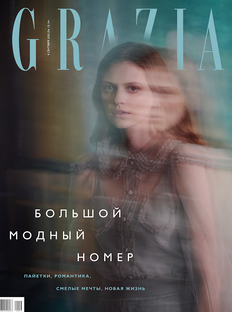 The traditional large fashion issue of Grazia offers a detailed analysis of the trends of the coming season.
On the cover: world-class Russian rhythmic gymnast Natalia Bulycheva.
Also in this issue:
Gypsy motifs of the '70s – floor-length skirts, high boots and pendants on long chains.
The Hurts duo on what helped them overcome depression and enabled the band to continue.
Doctor Liza movie director Oxana Karas on why she has no fear of a public outcry.
The best beauty looks of the season.
The issue is already on sale.
Independent Media in Telegram: all the media news in one place. Join us!