Cosmopolitan Beauty in Summer: A New World after Working from Home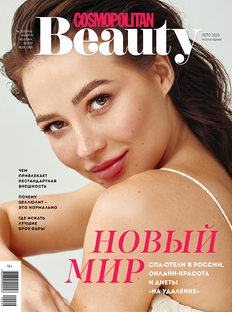 The summer issue of Cosmopolitan Beauty contains a guide to the best brow bars and spa hotels in the country, instructions for safe piercing, a look at new food habits and a checklist for sports and eco-friendly consumption. And on the cover: blogger Valeria Chekalina @ler_chek.

Also in this issue:
Beauty 2020: vitiligo, albinism, alien makeup — no more standards.
FAQ on dental care and treatment.
The Top 10 brow bars in the country, from Moscow to Novosibirsk.
Chief Editor Yulia Lapshina shares new eating habits and her experience with weight loss.
70 years of fighting cellulite: is it time to stop?
«I'm bald»: the true story of a woman with alopecia.
The issue is already on sale.