Cosmopolitan in Summer: Time for Yourself that You Definitely Earned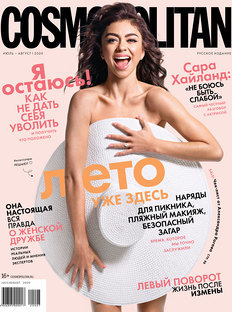 The double-cover of the summer issue of Cosmopolitan features Modern Family sitcom actress Sarah Hyland, who talks about her upcoming wedding and how to learn to love yourself.

The main subject of this issue – female friendship.
Also in this issue:
Tips from people who were close to getting fired.
Life after infidelity: what next?
Online shopping: a checklist from Alexandra Rogova.
How the pandemic has changed the beauty industry.
On sale from July 14.