Popular Mechanics in May: Supercars from Exhibitions that Never Happened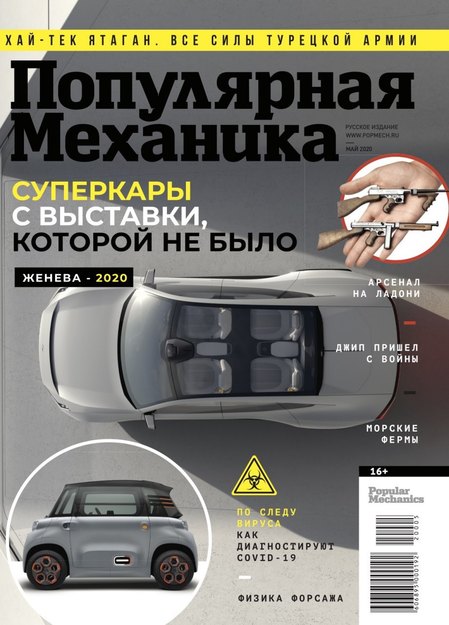 In the new issue of Popular Mechanics, editors look at the new automobiles that were supposed to have made their first public appearance at the Geneva Motor Show, cancelled due to the coronavirus pandemic.
Also in this issue:
Virus check: these test systems are the key to a rapid diagnosis of the new illness – and often, to life itself.
A knowing look: facial recognition cameras can be used in many ways – some downright scary, but others either harmless or even useful.
Mini-arsenal: working copies of different types of weapons – expensive playthings of the powerful.
The Olympic code: this system first launched by the Soviet authorities still produces scientists for the country.
The issue is already on sale.