Popular Mechanics in September: Report from Kurchatov Institute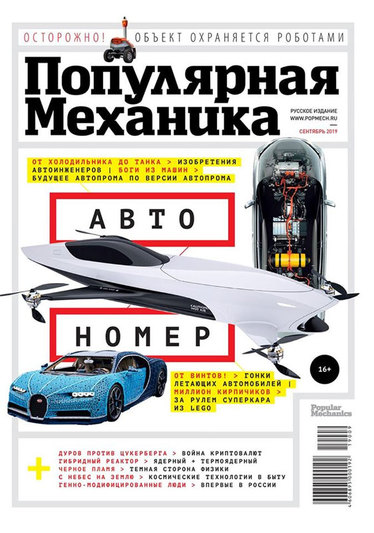 In the September issue of Popular Mechanics, read a report from the Kurchatov Institute — the magazine's correspondent managed to get a look at the new tokamak.
Also in this issue of PM:
An exclusive interview with the Russian scientist who wants to create genetically modified babies.
Robot guards for export.
The cryptocurrencies of Facebook and Telegram.
A survey of predictions for the future of the auto industry.
The anatomy of the Bugatti supercar from Lego blocks.
Automobile test drives, hacking into your car's onboard computer, and unexpected detail of the GM-94 multi-charge grenade launcher.
The issue went on sale August 20.