Cosmopolitan Again Tells Readers How to Get Rich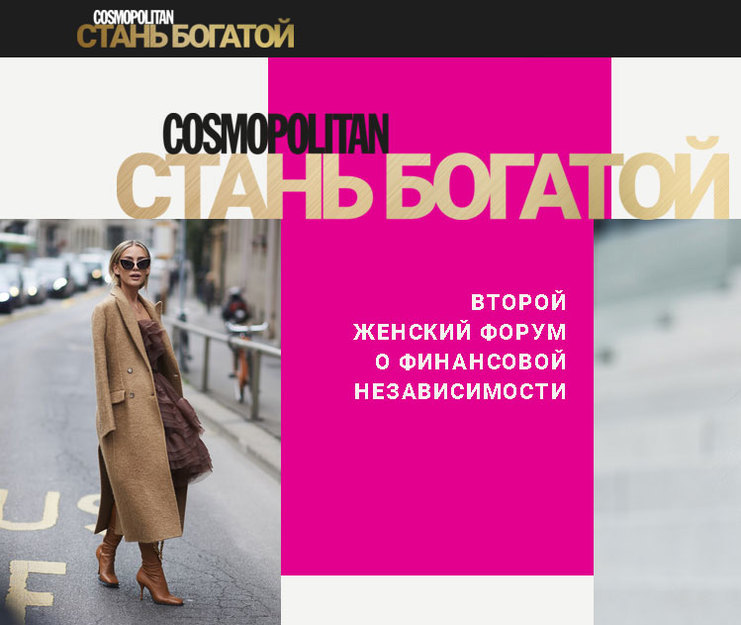 Cosmopolitan will holds its second "Get Rich" Women's Forum on Financial Independence in Moscow on November 23. Guests will find two intensive sets of talks and discussions, along with practical case studies and famous speakers.
The first set, "Invest in Yourself," is devoted to personal development. The second set, "Invest in Business," explains how to develop a personal business, build a team and map out a clear plan.
Last year, a number of successful businesswomen addressed attendees. They included Match TV General Producer Tina Kandelaki, Ailab beauty salon chain founder Aiza Anokhina, Gazprom Media Digital head Natalia Dmitrieva and many others. The names of this year's speakers will be announced later.
Visit the site berich.2019.cosmo.ru to learn more about the conference and to buy discounted tickets in the special Early Bird section.