Cosmopolitan Beauty Releases Summer Issue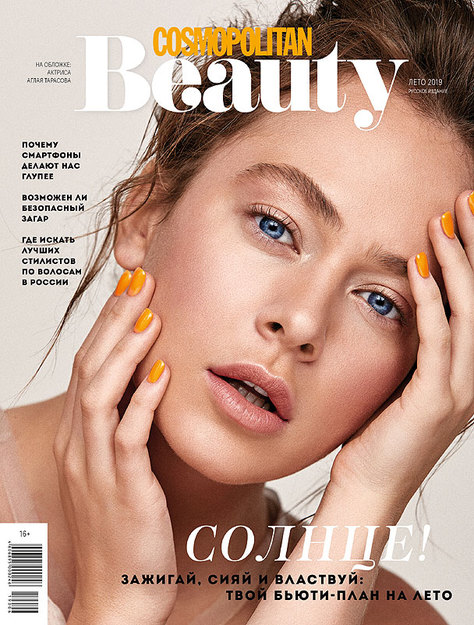 The summer issue of Cosmopolitan magazine is completely updated with a larger format, minimalist design and new columns. Actress Aglaya Tarasova appears on the cover.
In this issue:
Trends of summer 2019: freckles, colored eyebrows and glitter.
A guide to men's make-up.
Russia's Top 10 hair stylists.
Burning questions about suntan lotion.
"I never stop losing weight": why dieting turns into a lifelong form of torture.
Investigation: what are gadgets doing to our mind?
Battle: the EMS workout versus traditional fitness.
Beauty in the royal court: how they kept themselves looking good in imperial Russia.
How to make a business in the health food industry: real life case studies.
The issue is already on sale.