National Geographic Traveler Releases Winter Issue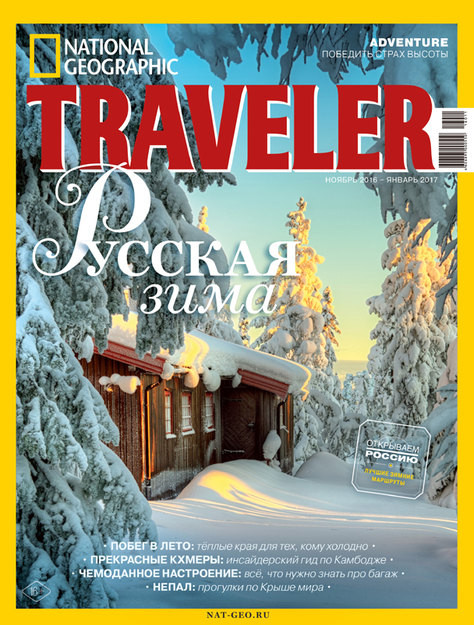 The winter issue of National Geographic Traveler magazine has been released. In this issue:
Strategy: everything you need to know about luggage;
Guidebook: residents and local Cambodian experts explain the best ways to explore Angkor Wat, where to see pink dolphins, and why try eating pickled fish;
Report: carnival on Tenerife;
Discover Russia: the country's best winter activities;
Walking in the White: a journey in North Karelia;
Photo Report: a walking tour of Nepal.
The magazine is already on sale. A colorful version is also available for the iPad.