Women's Health in November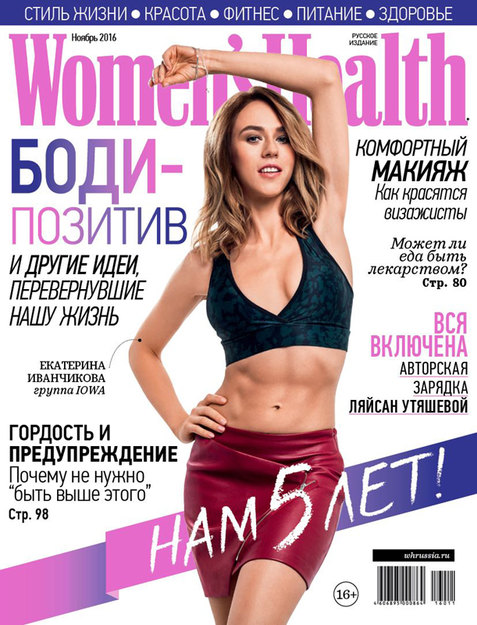 In the November issue of Women's Health magazine, readers will learn the meaning of body-positive, how to apply make-up comfortably, whether food can have medicinal value and, finally, how to work out just like Lyasan Utiasheva. The cover features soloist Ekaterina Ivanchikova from the group IOWA.
In the November issue:
Firmer Form: a fitness program for transforming your buttocks;
Like a Bird: Why eat grains and seeds?
Changeable Nature: the powder that can do more;
Motherboard: innovative ways to become parents;
Male Logic: singer Sergei Lazarev answers five personal questions;
Seasonal Trend: comfortable chic;
Beautiful Blog: a beauty director's daily journal;
Love: Great feeling or just hormones?
How to fight aging;
Look Your Best: what can harm your looks.
The magazine went on sale October 25.