Women's Health Launches Competition for Cover Star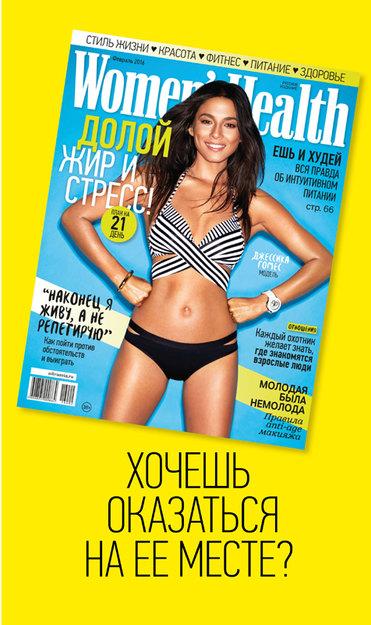 Every young woman dreams of appearing on the cover of a glossy magazine, and Women's Health will help its readers achieve just that with its competition for a new cover star.
To enter, all you have to do is fill out an application on the "Appear on the cover!" page of the Whrussia.ru website and complete a few simple tasks. Readers will also be able to vote online for their favorite contestants until August 31.
Based on the voting results and the performances of the contestants in each stage of the competition, five young women will proceed to the final stage of the competition at the Women's Health Festival at Sokolniki Park in Moscow on September 17, where the winner will be crowned. The lucky lady will grace the cover of Women's Health in December, and the contestant that garners the most "likes" will star in a fitness photo-shoot in the magazine.