Men's Health on Megapolis FM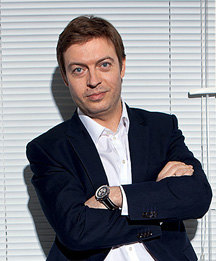 Radio station Megapolis FM is home to Men's Health's weekly show on the "Dayesh ZOZh!" ("Let's Be Healthy!") featuring the magazine's editor-in-chief Kirill Vishnepolsky.
As part of the program, hosts Alexander Anatolyevich and Vlad Petrov will conduct a live fitness workout with listeners, and Vishnepolsky will talk about the magazine's latest issue and share secrets about the most effective workouts, extreme travel adventures, new sports and how to have a Men's Health lifestyle.
The program airs on Fridays from 3:00 p.m. to 4:00 p.m. on Megapolis FM. The show is also broadcast online at megapolisfm.ru.