National Geographic Traveler Releases Winter Issue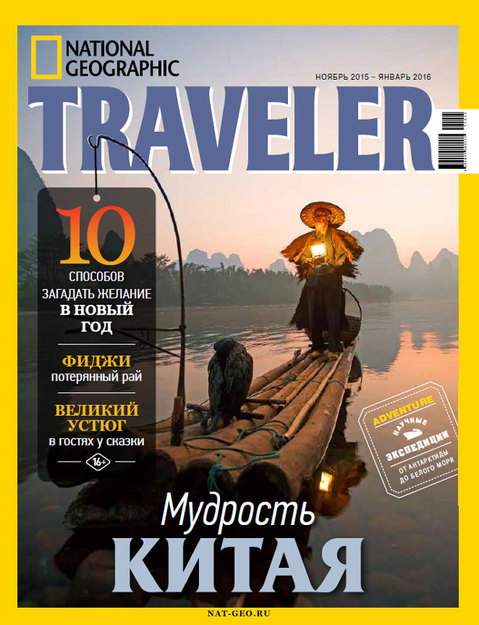 National Geographic Traveler magazine has released its November 2015 – January 2016 edition.
In this issue:
Ten ways that different countries celebrate the New Year: from fishing in Norway, to hot springs in Spain and dancing in Singapore;
Acclimatization: painless ways to prepare yourself for a changes in climate, time zones and lifestyles;
Guide: Yunnan locals give insider tips on what to do, what to eat and where to visit;
A major journey through Fiji: a kava drinking ceremony, fishing with locals and the contrast between tourist resorts and real life;
Three days in Veliky Ustyug: what to see after visiting the home of Ded Moroz (Grandfather Frost).
The magazine went on sale November 24. The iPad edition contains additional photos and texts not included in the print edition.