Amazing Images from National Geographic Russia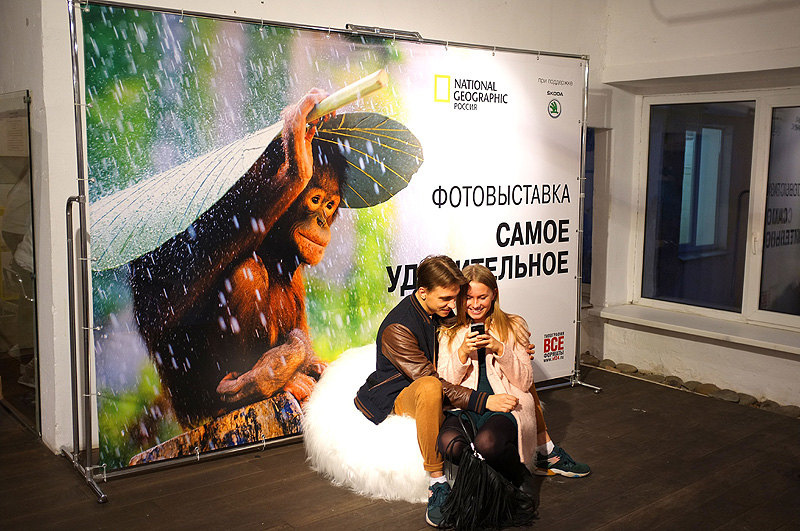 National Geographic Russia magazine, with support from Škoda Auto Russia, is hosting "The Most Amazing," an exhibition of unique photographs in St. Petersburg, which saw more than 1,000 visitors on its opening day.
Millions of photographers around the world dream of capturing an unforgettable moment, but only a handful of them manage to create truly unique photos. A hundred striking images – 100 amazing moments in time captured by the best photographers in the world, the photographers of National Geographic magazine, are on display.
"The Most Amazing" is divided into seven thematic areas: "Introduction," "Phenomena," "Life," "Places," "Objects," "Moments" and "Photos by Russians." The exhibition features photographs of unique moments in the lives of both animals and humans – from a double rainbow, storm clouds auguring a tornado, and beekeeping dozens of feet above the ground, to a lacy pattern in the sea glowing in neon blue from underwater microorganisms.
The exhibition will run through December 16 at the Loft Project Floors exhibition center at 74 Ligovsky Prospekt in St. Petersburg. It is open daily from 10:00 a.m. to 9:00 p.m.