National Geographic Russia in November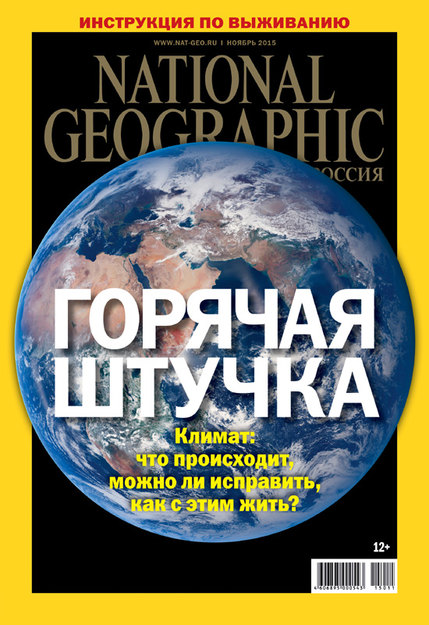 The November issue of National Geographic Russia is out now with a cover story on climate change. It is already an established fact, but will humanity abandon fossil fuels that threaten Earth with environmental catastrophe and switch to "clean" energy?
Also in this issue:
How algae are overtaking Baikal – Non-indigenous algae have settled in the lake's waters and are multiplying at an alarming rate, displacing native flora and fauna. 
A cardiogram for Planet Earth – Satellites carrying the most modern equipment are enabling scientists to identify our planet's sore spots.
Germany chooses wind and solar energy – Germany is in the midst of an energy revolution, trading atomic power and coal for alternative sources of energy. Will other countries follow Germany's example?
Greenland: an endangered species – Is the rapid melting of Greenland's glaciers only temporary or is the ice retreating for good?
Who will survive? – Which animals will win and which will lose as a result of global warming?
The magazine went on sale November 3. The iPad version includes interesting photos and text not included in the print version.