National Geographic Russia in October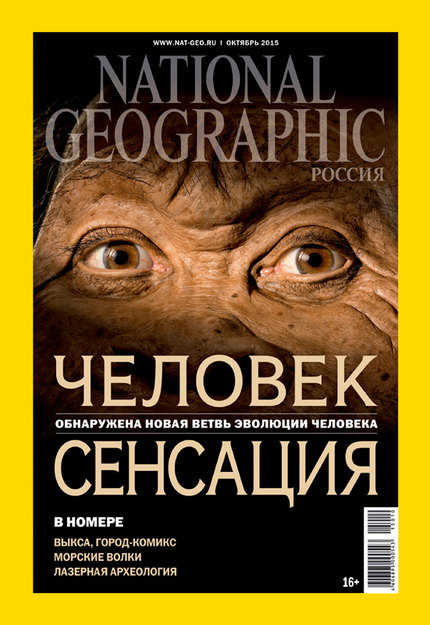 The cover story of the October issue of National Geographic Russia magazine's October issue cover story, "Mystery Man," is about the discovery of a new species of ancestors of human beings deep in a South African cave, adding a baffling new branch to tree of evolution.
Also in this issue:
Ross Sea: The record-setting swim by extreme swimmer Lewis Pugh in the planet's southernmost sea will help turn the waters of Antarctica into a comercial fishing-free zone, and the Ross Sea into the largest protected marine area in the world.
Sea Wolves: Beachcombing wolves that swim among Canadian islands, eating whatever the ocean serves up.
Vyksa Art Ovrag: Vyksa, a small town that once was a center for artistic cast iron, is now becoming known for its street art as installations and graffiti adorn courtyards, apartment buildings, wooden barracks, and transformer substations. This year, the town will host the annual Festival of New Urban Culture for the fourth time.
Lure of the Lost City: Laser-mapping uncovers extensive ruins in a Honduran jungle rumored to contain the mythical White City.
The magazine went on sale September 29. The iPad version includes photos and text not included in the print edition.