Men's Health, Women's Health Take Mud Baths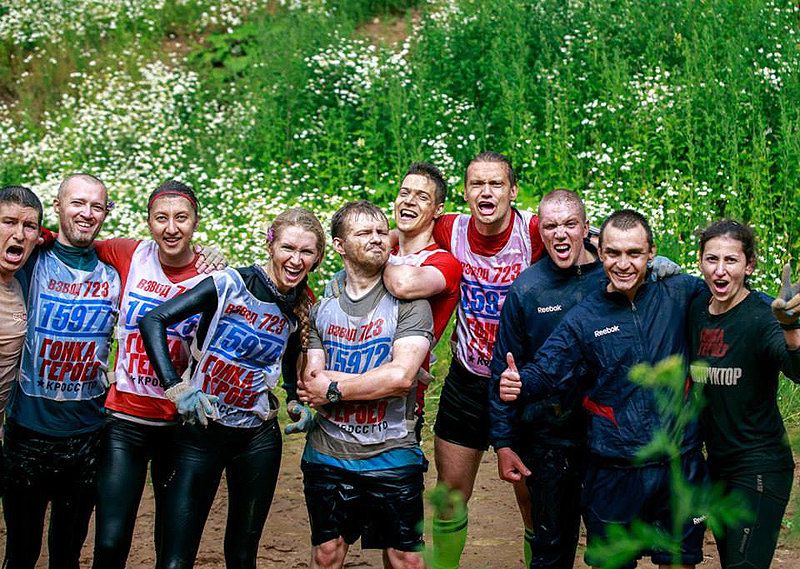 The Men's Health and Women's Health team took part in the Heroes Race held at the Tamanskaya Division's military training grounds in Alabino near Moscow on July 11.
A team of staff and readers of the magazine tested their mettle in an obstacle-laden 10-kilometer race. Among the challenges awaiting the runners were a mud bath and a variety of barriers that needed a collective effort to overcome. Each participant was awarded a commemorative coin and enjoyed a buffet dinner of buckwheat, bread rolls and tea.