National Geographic Traveler Invites Public to Photo Exhibition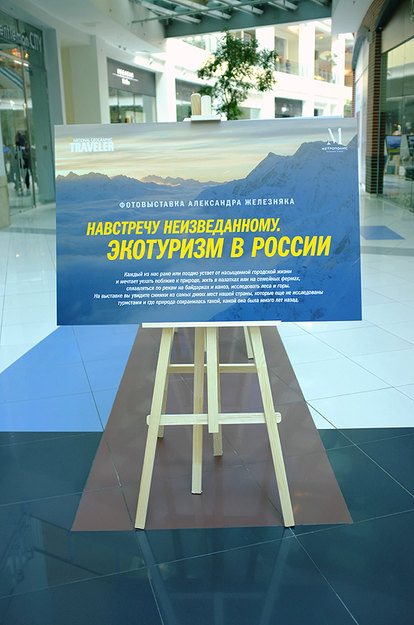 National Geographic Traveler magazine and the Metropolis shopping and entertainment center have announced the opening of the exhibition "Encounter with the Unknown: Ecotourism in Russia" and invite the public to view the photographs on display.
The exhibition, featuring the work of famed photographer and travel journalist Alexander Zheleznyak, is about ecotourism in Russia. Staying on family farms, rafting or canoeing, and exploring forests and mountains is becoming more popular among people who are tired of city life and long to be closer to nature. The exhibition features photographs from remote locations in Russia that tourists have yet to explore, where nature remains pristine and untrammeled.
The exhibition is open until July 31 at the Metropolis shopping center in Moscow on 16A-4 Leningradskoye Shosse. Admission is free.