Women's Health in July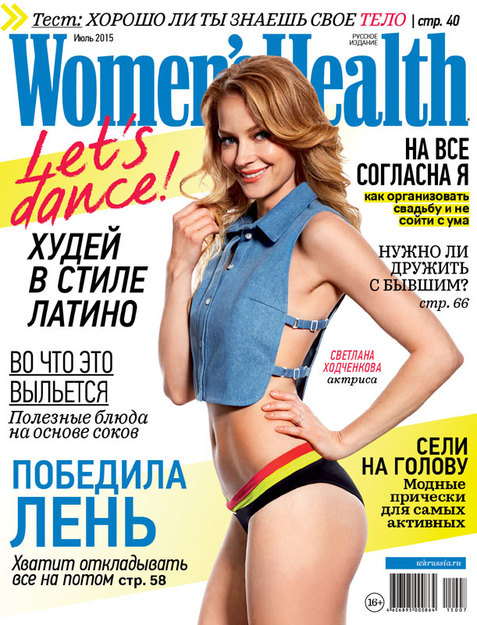 The July issue of Women's Health magazine is all about how to overcome laziness and stop procrastinating. Also included is a guide to wedding agencies that help you plan your big day without going crazy.
On the cover – famous actress and role model Svetlana Khodchenkova talks about how she copes with criticism and stress (like when she is near Hugh Jackman), how to stay in shape and the lengths she will go to for beauty.
Also in this issue:
Slim chance: diet tips you shouldn't believe;
Relationships: should you stay friends with your ex?
Let's Dance: slim down, Latin-style;
A Place for Adults: a guide to erogenous zones;
Sense of Taste: summer lunch, Italian-style;
Fingertips: the newest nail polishes this season.
The magazine went on sale June 23.