Men's Health and Women's Health Stage Sporting Event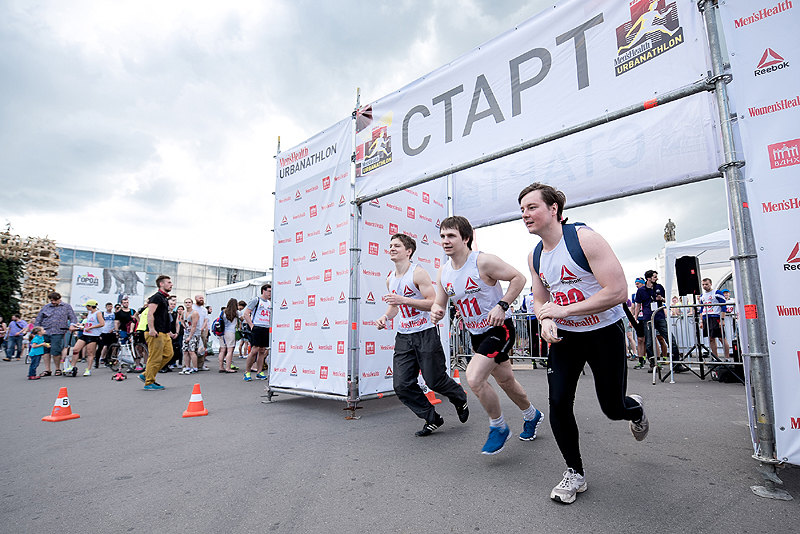 Men's Health and Women's Health teamed up with Reebok to organize a celebration of sports, fitness and beauty for readers of the magazines and fans of healthy living, which took place at VDNKh in Moscow.
The Men's Health Urbanathlon comprised six challenging obstacles interspersed throughout the 8-kilometer course around VDNKh and Ostankino Park. More than 400 participants competing in both the men's and women's categories managed to cross the finish line. They competed for prize money totaling 100,000 rubles ($1,800) for each group.
The Women's Health Active Day event took place at the same time at VDNKh near the start line of the race. The event was a celebration of beauty and fitness, and every participating woman had the chance to attend fun and free workshops on fitness, yoga and dance by top trainers from the Reebok One professional community. During the breaks between workshops, the ladies could pamper themselves at a beauty bar offering fashionable hairdos, manicures, fitness tests and consultations with nutritionists. Guests also received an energy boost from delicious smoothies and snacks.
The event had a Cross Fit zone where participants could learn more about the progressive, high-intensity workout, get advice from certified trainers and try one of five different Cross Fit routines. Running fans tested their abilities in a 100-meter race and tried out the innovative new Reebok ZPump Fusion running shoes. Reebok gave out prizes and gifts to the winning runners.
Participants gathered for the Men's Health Urbanathlon awards ceremony in the evening, and afterwards enjoyed a concert by the band Animal Jazz.