Women's Health in June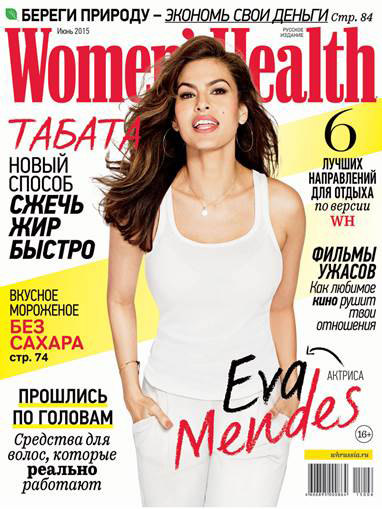 The June issue of Women's Health magazine details a new Japanese method to quickly burn away fat, just in time for summer! The magazine also chooses the six best travel destinations, creating itineraries for each of them so readers can get the most out that long-awaited vacation.
The cover features Hollywood star Eva Mendes. The actress and businesswoman with Latino roots shares her secrets on getting everything out of life – even Ryan Gosling – and lets us in on how she maintained her figure after childbirth and firmed up her stomach in record time.
Also in this issue:
Bent into shape: secret techniques from actress Oksana Lavrentyeva and her yoga instructor;
Way ahead: hair products that really work;
Horror movies: how your favorite film can wreck your relationship;
Unpleasant people: why some find it difficult to be happy for others, and what to do about it;
Finding differences: tolerant people are made, not born;
Simple movements: summer shoes;
Body speed: truth and myths about metabolism.
The June issue will go on sale May 26.