Women's Health Named "Sports and Russia" Winner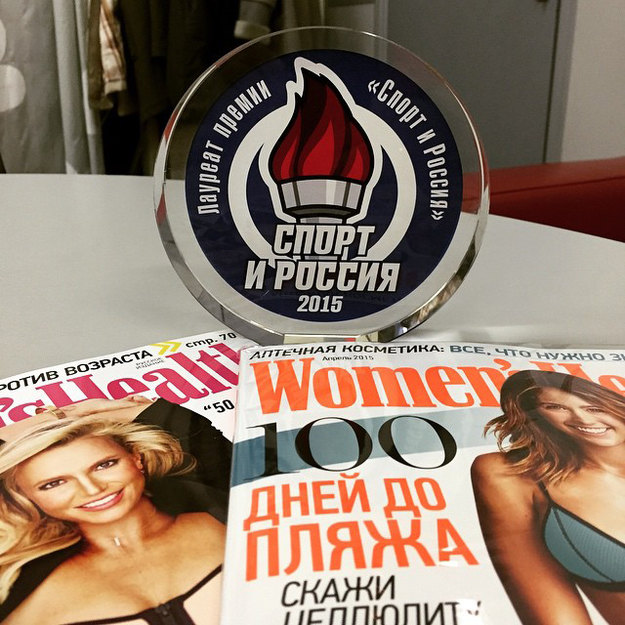 Women's Health magazine was recognized by the 2nd annual Sports and Russia awards that honors companies and organizations that do the most to promote and sports and athletics. The magazine received an award for its "contribution to popularizing healthy lifestyles and sports in Russia" at a ceremony in Sochi.
The award was established to identify and encourage the best initiatives and practices in the field, and be a platform for communication and the discussion of topics related to the development and popularization of athletics in the public, professional and corporate spheres. The forum #Sport_Business_Investment that kicked off the event brought together Russian and world-class specialists in the field of sports management. In their discussions, the participants focused on sports programs for the public and children in Russia and further afield, as well as communications in sport.
In addition to Women's Health magazine, this year's winners included Sibir, Samsung Electronics Rus, Gazprom Neft, Dynamo Moscow football club and the World Class chain of fitness clubs, among others.