Women's Health on 360 Podmoskovye TV Channel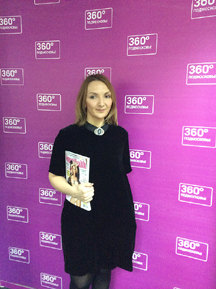 Women's Health magazine beauty editor Natalia Berkova took part in the talk show Pryamo Seichas 360 (Right Now 360) on the 360 Podmoskovye television channel.
Natalia was a guest expert on the episode "I want to slim down by summer," devoted to shedding extra pounds and getting in shape before the start of the warm season. The beauty editor explained why it is better to avoid express diets or wearing tight clothes.
You can watch the program on 360 Podmoskovye's website.