Custom Publishing Visits Alicante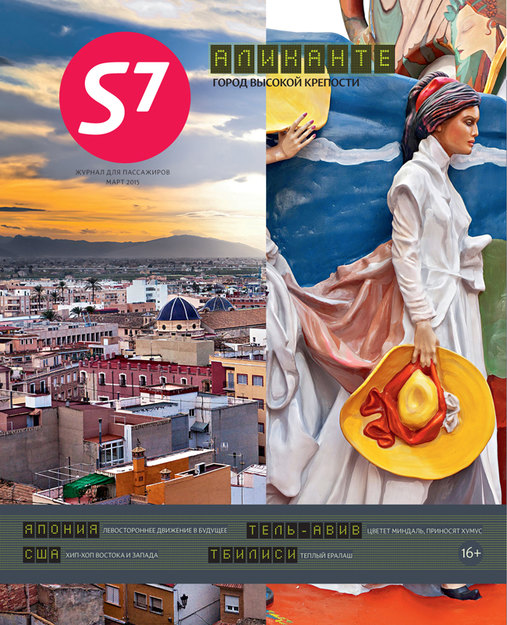 In March, Custom Publishing invites S7 airline passengers to the top tourist spots in Alicante, chat with actress Ksenia Kutepova about Italy and the strong character of Norwegian Vikings, stop by Tbilisi to say goodbye to Soviet folklore clichés and check out the American hip-hop culture of the east and west coasts, all in the new issue of the airline's inflight magazine.
Also, eat a big breakfast in Tel Aviv, learn how Japanese people drive on the left side of the road, revisit the arithmetic predictions of Michel Nostradamus, lift the veil of secrecy on Parisian wardrobes, and read the ironic stories of Heinrich Böll.
As always, the magazine contains useful and topical information for passengers. Every issue of the inflight magazine is full of flight routes, stories, people, myths and delectable treats from around the world. You'll never be bored flying with S7 magazine.
Welcome aboard!