Men's Health and Women's Health Invite Readers to Vacation in the Mountains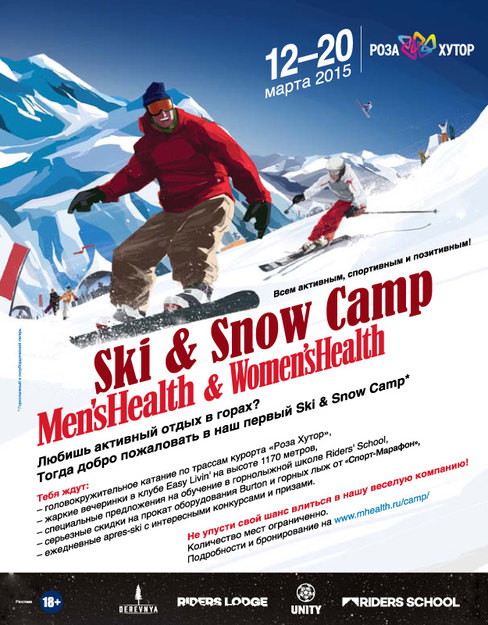 Men's Health and Women's Health magazines invite readers to take part in the Ski & Snow Camp in Sochi on March 12-20 at the Derevnya complex in the Rosa Khutor Alpine Resort.
Camp participants will enjoy excellent skiing on Rosa Khutor's ski runs, nightly festivities at an altitude of 1,170 meters, après-ski events with interesting prizes, discounts on equipment rentals and special offers on skiing classes.
Rosa Khutor Alpine Resort offers 77 kilometers of ski runs of varying difficulty, Europe's largest snowmaking system and high-speed lifts from the world's best manufacturers. The Derevnya complex stands at an elevation of 1,170 meters above sea level, on the grounds of the alpine Olympic Village that housed athletes at last winter's Olympic Games. It has everything a modern skier could want: the Riders' Lodge, a test center and rental office for Burton and other ski equipment provided by the Sport Marathon store, a snowboarding school, the Riders' School for skiers, the Easy Livin' terrace club and a Burton retail store.
Applications to participate will be accepted until March 5. More details and booking are available at www.mhealth.ru/camp.