National Geographic Russia Announces Photo Contest Winners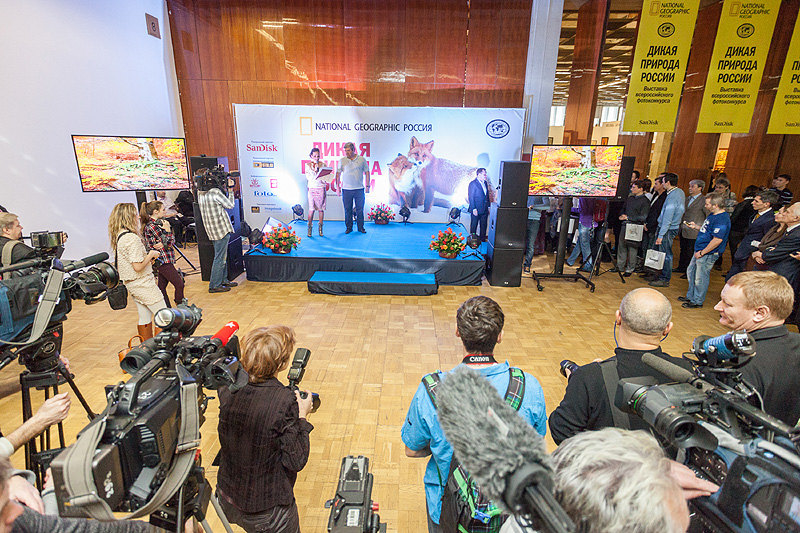 National Geographic Russia magazine and the Russian Geographic Society (RGS) have opened the annual photo exhibition of the Wildlife of Russia photo competition they have organized since 2011.
Following tradition, the names of the contest winners were announced at the exhibition's opening ceremony. Prizes were awarded for the Landscape, Mammals, Mothers and Their Young, Russia's Nature Reserves, Birds, Close-Up, Plants, From Dusk 'Till Dawn, Nature in Black and White, Underwater Photography and Young Talent categories. Exhibition general partner SanDisk also presented a special award in the Story in Motion category.
Contestants submitted more than 40,000 photographs from across Russia. The jury convened in late October to choose the winners.
A grand prize of 300,000 rubles was awarded to photographer Ivan Kislov from Magadan. Vladimir Minin, a photographer from Novosibirsk, won a special prize from the Russian Geographic Society: a certificate entitling him to take part in an RGS expedition and a copy of the photo book "The Most Beautiful Country."
National Geographic Russia magazine editor-in-chief Alexander Grek and RGS Media Projects assistant to the president Anastasia Chernobrovina gave the welcoming remarks at the awards ceremony. Well-known photographers as well as friends and business partners of the RGS and National Geographic Russia were in attendance at the exhibition's opening. The honored guests at the ceremony included RGS president, Russian Academy of Sciences Institute of Geography director, scholar and renowned scientist Vladimir Kotlyakov, renowned nature photographer and regular photographic contributor to National Geographic Russia magazine Sergei Gorshkov, RGS Expedition Center director and Polar Explorers Association vice president Alexander Orlov, famed blogger and traveler Sergei Dolya and Federation Council member Oleg Panteleyev.
The exhibition was open to the public in Moscow over the New Year's holidays and will next be shown at the RGS headquarters in St. Petersburg. After that, it will stop in a number of cities across Russia.