Women's Health in January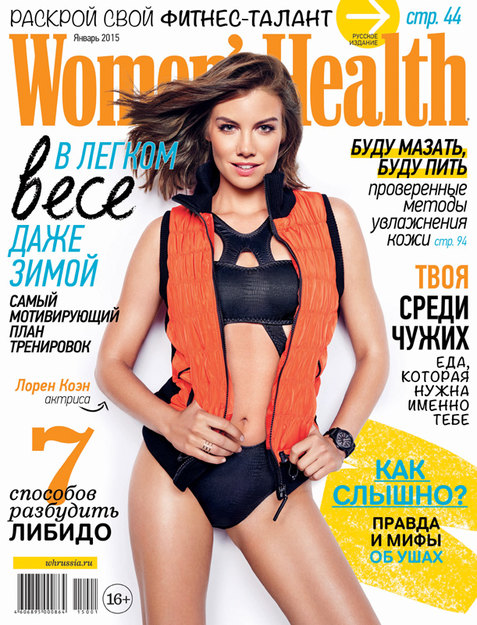 The January issue of Women's Health magazine encourages readers to develop healthy habits and embark on an active lifestyle in the new year. It's great to finally break out of the rut and start working toward that dream body not in spring, but right from January. In this issue, readers will find a motivational exercise plan to help them stay in great shape even during winter and to avoid falling victim to the holiday feasts that begin the new year.
This month cover girl actress Lauren Cohan explains how to overcome every obstacle on the path to happiness.
Also in the January issue:
Just for you: a revitalizing meal plan tailored to your body's needs;
Seven ways to raise your libido: relax and devote some time to studying your needs;
Catwoman: unleash your fitness talents by improving your balance, coordination and agility;
An earful: the truth and myths about ears;
Uniform procedure: the ideal workout for a perfectly toned body;
The humidity factor: proven methods for moisturizing skin in cold weather;
The right course: psychotherapy methods that help delve into the subconscious.
The January issue went on sale December 23.