National Geographic Russia Photo Exhibition in St. Petersburg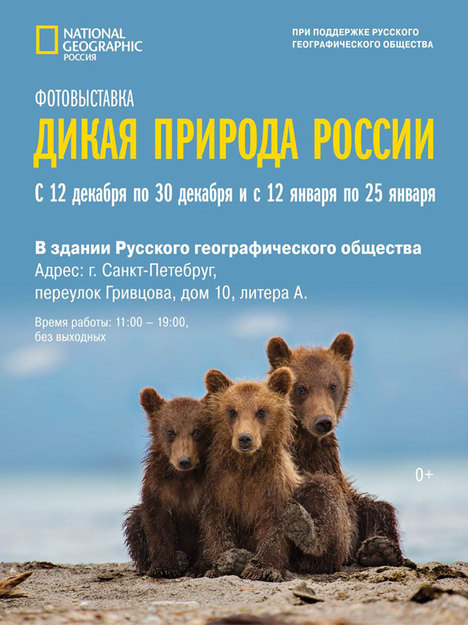 National Geographic Russia magazine presents an exhibition featuring the best works of the 2013 Wildlife of Russia photography competition. The works will remain on view through December 30, and then every day from January 12 to 25, from 11 a.m. to 7 p.m. at the Russian Geographic Society headquarters in St. Petersburg at Grivtsova Pereulok 10A. Admission is free.
The exhibition includes the best photos of the 2013 Wildlife of Russia competition – the winners in each category as well as works that received honorable mentions from the jury.
National Geographic Russia and the Russian Geographic Society have held the Wildlife of Russia photo contest since 2011. iPad users can also view the works from this year's competition by downloading a special photo app.