Women's Health – 2014's Fastest Growing Magazine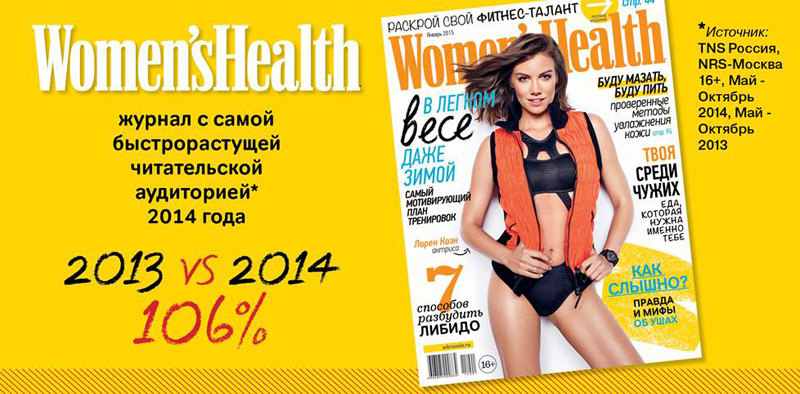 According to TNS Russia data for NRS Russia, NRS Moscow 16+ for May-October 2013 vs. May-October 2013, the Moscow readership of Women's Health magazine has grown by 106 percent over the past year. The magazine's national readership increased by 29 percent over the same period, demonstrating the highest growth among all monthly women's magazines in Moscow.
Women's Health magazine has said that it will continue to improve its content to best serve the interests of its readers.