Custom Publishing in the Caribbean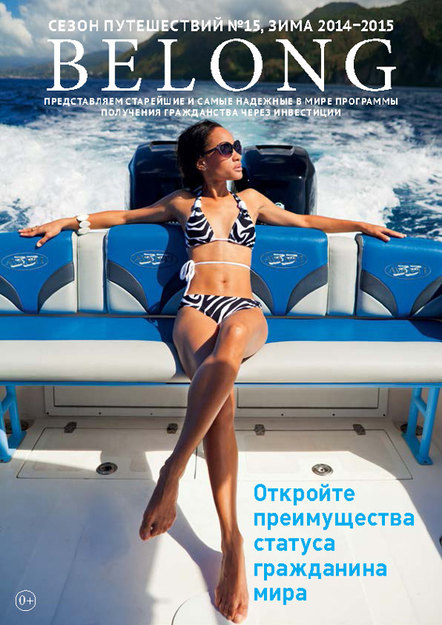 In the new issue of Travel Season magazine, the Custom Publishing division of Sanoma Independent Media (SIM) explores the islands of the Caribbean – Saint Kitts, Nevis and the Dominican Republic. There, one is able to hike over brilliant green hills, enjoy gorgeous waterfalls, play golf and relax in fashionable clubs. 
Readers will also learn how to obtain citizenship from the island republics through investment.
The CS GlobalPartners international company participated in the production of the publication.