Yes! in December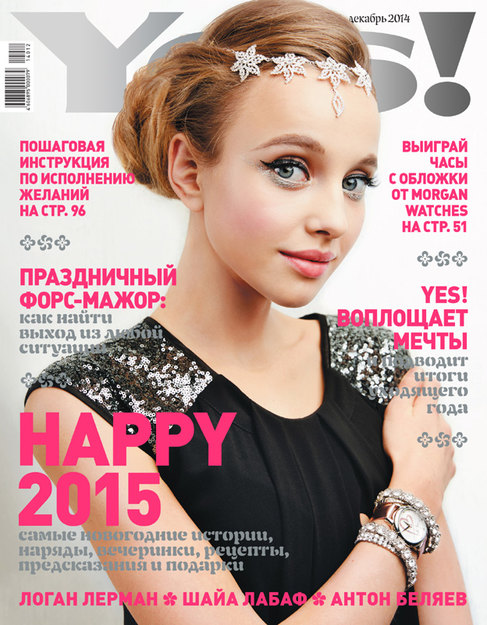 The December issue of Yes! magazine is devoted to the year's most magical holiday – New Year's Day. The magazine has brought together a wealth of advice on how to prepare for the special day, how to make sure the celebration is enjoyable, what to wear, how to choose the right look, select the right makeup, take care of all the details and throw the best New Year's party.
To make gift shopping easier, the magazine has compiled a holiday wish list with of ideas on what to give close friends and family members. In the Workshop section, learn the art of creative gift wrapping. Yes! readers will also find special cut-out New Year's predictions. 
Also: nine steps to realizing your dreams, the major events and people of the outgoing year, New Year's and Christmas stories, celebrity interviews and much more to help make the holidays fun and magical.
Yes! magazine is certain that dreams come true, and Christmas and New Year's are when miracles happen. Readers are invited to contribute their most cherished dreams and wishes during the month of December and in the New Year the magazine will fulfill the most kind-hearted, sincere and selfless entry.