Men's Health Updated Site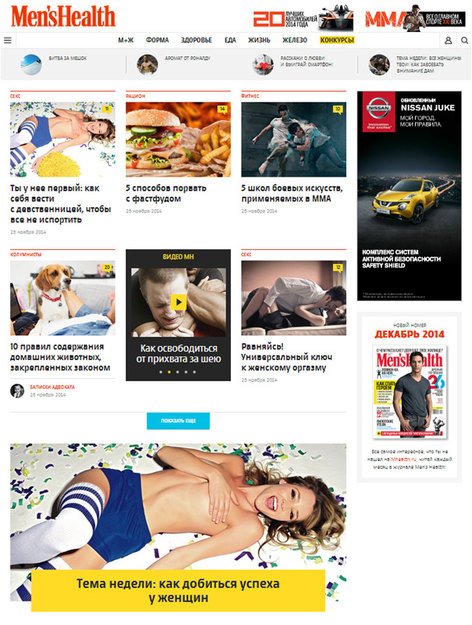 The team for the Men's Health magazine website, www.mhealth.ru, has unveiled a new, stylish, functional and easy-to-use site that features the latest in web design.
Intuitive navigation capabilities allow users to move with ease among the Mhealth.ru pages and to take full advantage of the site's many functions while perusing its columns and articles. The portal continues to provide information that modern men consider important and interesting. Men's Health has launched a series of contests in conjunction with the updated website.
An advertising campaign supporting the changes to Mhealth.ru appears on championat.com, timeout.ru, tvrain.ru, popmech.ru, rsport.ru and aonehiphop.ru.