Yes! in November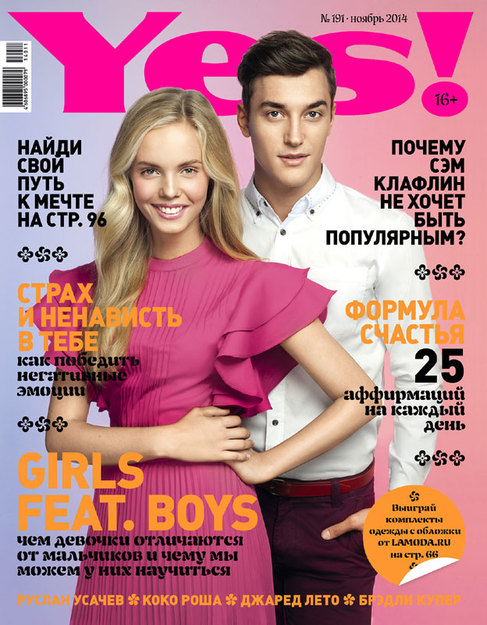 The November issue of Yes! magazine's feature story explains how girls differ from boys and what they can learn from the other gender.
Also in this issue:
A formula for happiness: 25 affirmations for each day;
How to overcome negative emotions;
10 ways to stay alert all day;
Interview with Sam Claflin
Language: spelling;
Posters of famous actors and musicians.
The magazine went on sale November 4.