Men's Health in October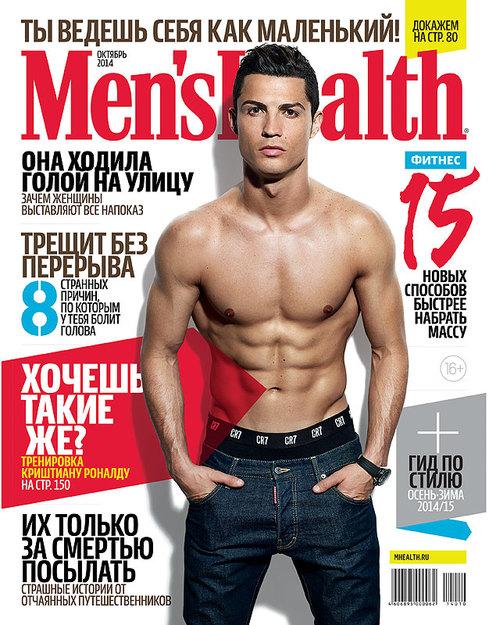 The cover of the October issue of Men's Health magazine features 2013 Golden Ball winner and football star Cristiano Ronaldo, along with his 28-day program for achieving perfect "six-pack" abs.
Also in this issue:
Teaching granny to use Skype;
Practical self-defense: a typical fight on the train;
Should you call the police on unruly neighbors?
How to find something that was lost without a trace;
The story of rising Formula 1 star Daniil Kvyat;
Rules for chatting with women online;
The reason for persistent headaches and how to cope with them;
Quiz: Is your love motor in need of repair?
A review of the year's top car engines.
The October issue of Men's Health also features a style guide to help readers fill in the gaps in their winter wardrobes.