Custom Publishing Redesigns My Fazer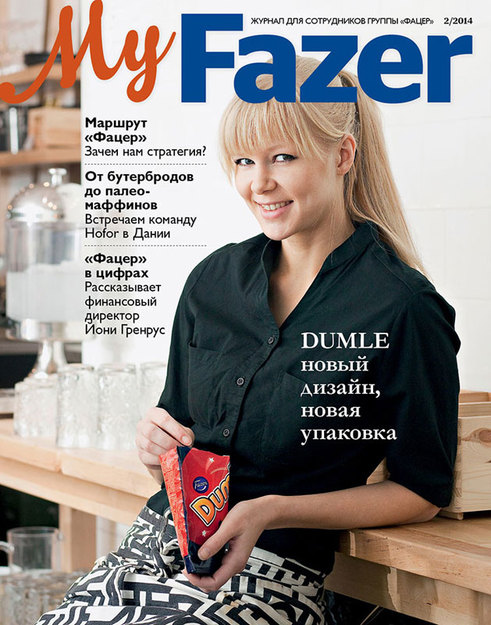 The Custom Publishing division of Sanoma Independent Media is publishing the My Fazer corporate magazine in a new format.
The publication – released in Finland, Sweden and Russia – was completely revamped: Fazer decided to change both the design and content of the company's publication. The new magazine sets out to foster unity among Fazer employees.
The first issue in the new format is devoted to a discussion of the company's development strategy: once a year Fazer takes a look at where it is headed in relation to changes in the market and business environment. This issue also describes the company's primary activities for 2014.