Custom Publishing Releases New Issue of Operezhaya Vremya Magazine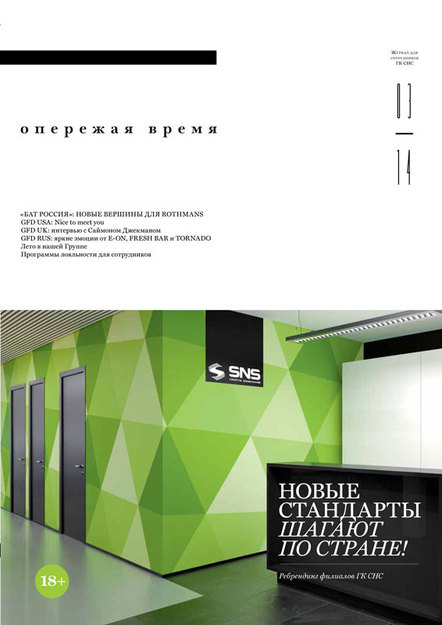 The Custom Publishing division of Sanoma Independent Media has published a new issue of the Operezhaya Vremya (Ahead of its Time) magazine for the SNS group of companies.
In the magazine, SNS introduces readers to the team charged with accomplishing one of its most ambitious business projects to date: introducing energy drinks to the American market. That market differs from others in a number of ways, not the least of which is its overwhelming saturation, which meant that SNS had to put together a very strong team to succeed.
Readers will also be introduced to other SNS employees who are tasked with goals no less important to the overall business.