Yes! in September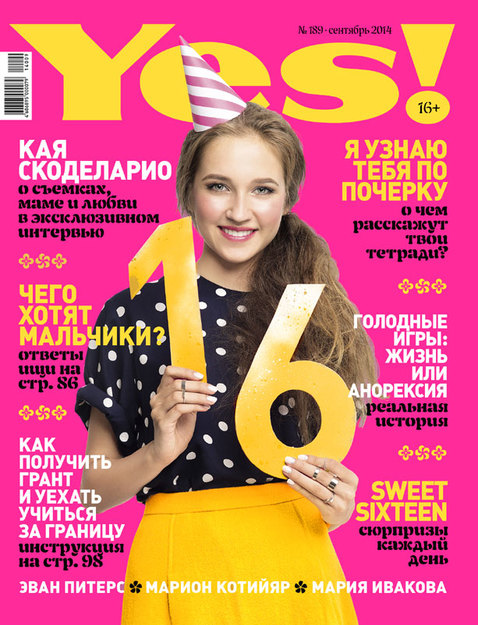 To celebrate turning 16, Yes! will raffle off a number of interesting, cool, fashionable and useful prizes. By completing a creative task every day, readers will qualify to win one of a number of gadgets, beauty kits, stylish outfits, gift certificates and much more.
In an exclusive interview for this month's issue, popular actress and model Kaya Scodelario talks about photo shoots, her relationship with her mother and love. The article, "What boys like" reveals the secrets of how to please your man. And just for the start of the new school year, the magazine's editors write about how to win a study grant at a prestigious overseas university.
The September issue of Yes! also comes to telephone screens as an iPhone app.