Men's Health Special Issue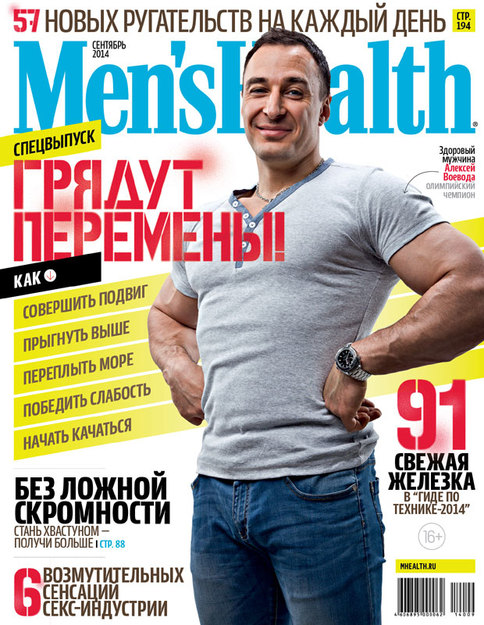 The September issue of Men's Health magazine is devoted to a total personal makeover: stop whining about you are missing something in life. It's time to get down to business, and Men's Health is ready to tell you how.
The cover features Alexei Voyevoda, Olympic bobsleigh gold medalist. The issue also includes:
Six outrageous sensations from the sex industry;
Fifty-seven new everyday swear words;
To be your own chimney sweeper: quit smoking and clear you body;
Ready, steady, go: learn to tee off in the right direction;
Harmful likes: occasional indulgences;
Ready for press and pain: very quick cardio.
The magazine is on sale from August 19.