Wedding Magazine Holds Roundtable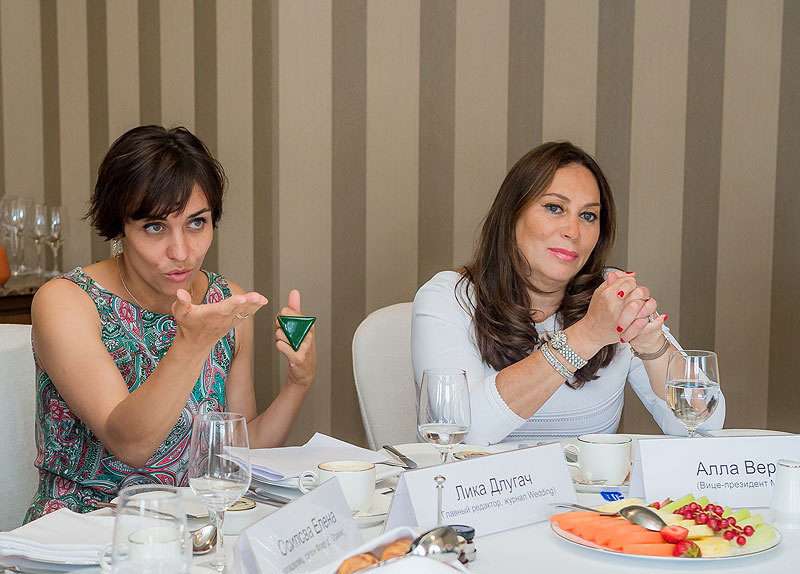 Wedding magazine hosted a roundtable event with participants from Moscow's leading wedding salons. Thanks to this initiative, major market players could take advantage of the relaxed atmosphere to discuss recent trends, news and exchange opinions and experiences with each other.
Special guest Alla Verber – GUM department store fashion director, Mercury company vice president and one of the world's most successful buyers – also attended the event in which Wedding magazine editor-in-chief Lika Dlugach served as moderator.
A detailed report of the meeting will appear in the September issue of the magazine.